A23 Wins HPE Rising Star 2022
Australian technology services provider, A23, is honoured to receive the Hewlett Packard Enterprise (HPE) Rising Star Award. The recognition occurred at the Annual Partner Awards Ceremony held at Sydney's Doltone House on 1 December 2022. The company, which originates in Canberra but has expanded worldwide, has been recognised as a Rising Star, reflecting the company's ongoing commitment to excellence and innovation.
At the awards ceremony, Chief Operating Officer, Natalie Legg, expressed her delight and appreciation. Natalie emphasised that the recognition highlighted the team's focus on driving HPE's Edge to Cloud initiative. Furthermore, Natalie thanked HPE for their continuous support, guidance, and goodwill to the team throughout the past year.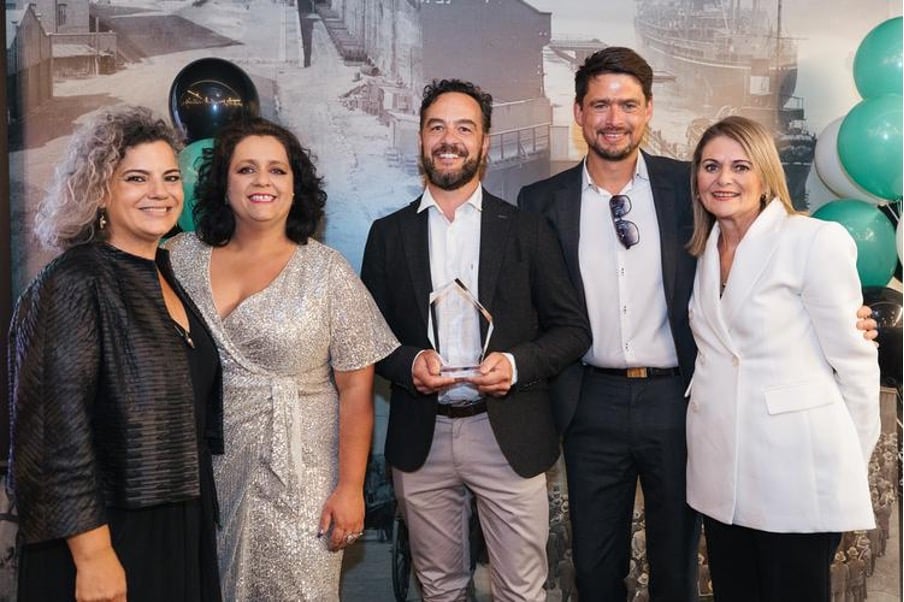 Simone Filetti – HPE, Natalie Legg –A23, Sam Jeffress –A23, Simon Metcalfe –A23, Julie Barbieri – HPE