The end of the financial year soiree at Lucky's Speak Easy was dazzling, transporting everyone straight into the glamorous world of the 1920s. The crew, exuding a sense of vintage elegance, made a grand entrance with their meticulously curated attire. The gentlemen arrived donning sharp and impeccably tailored suits, while the ladies brought a touch of Art Deco glamour to the event with their elegant dresses adorned with fringe and sequins.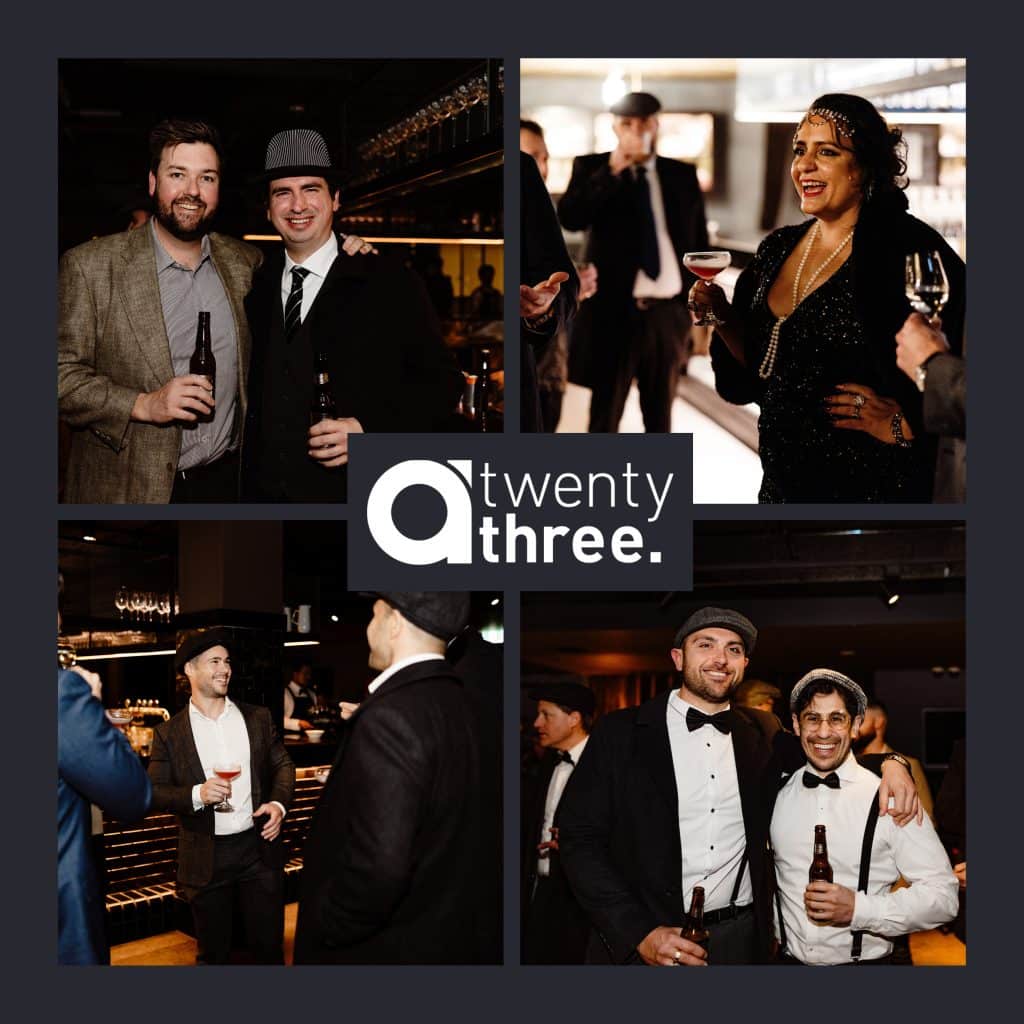 The jazzy tunes playing softly in the background added to the vintage ambience. Lucky's Speak Easy provided an ideal backdrop for this retro gathering with its antique decor, low-lit atmosphere, and clandestine charm. The soft clinking of glasses and the sound of jazz music created an atmosphere that transported everyone back to the 1920s, a time of opulence and prohibition-era allure.
In true speakeasy fashion, the exchange of stories and secrets beneath the smoky veil of the evening. Lucky's created a night that felt straight out of the pages of an F. Scott Fitzgerald novel—a celebration of the year's financial successes and the enchanting allure of the Roaring Twenties.